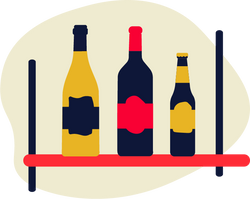 1000+ PRODUCTS
Find your favorite beers, wines, and spirits at liquor store prices.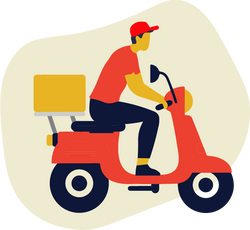 RELIABLE SERVICE
Guaranteed safe delivery to your destination.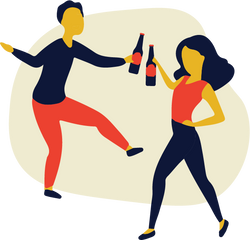 SECURE PAYMENTS
We accept COD, GCash, Debit and Credit Card, and Online Banking.
Liquor Spotlight: Hennessy
The leader in cognac, the Maison Hennessy has shined around the world with its exceptional blends for more than 250 years. Built on founder Richard Hennessy's spirit of conquest, the brand is present in more than 160 countries. Based in the heart of the Charente region, Hennessy is also a steadfast pillar of the regional economy, the standard-bearer for a sector rich in expertise.
View Products
CLINK: THE LEADING ONLINE LIQUOR STORE IN THE PHILIPPINES


Clink is the leading online liquor store in the Philippines. We offer you a wide range of the best liquor selections at great prices. You'll never run out of options. All you have to do is sit back and wait for our team to deliver your orders right at your doorstep! 


Our Products
We offer alcoholic drinks including beer, wine, spirits, and even added extras to pair your drinks with. Rest assured that Clink has everything you'll need to create the best experience.

Beer
We know that beer is one of the most widely consumed alcoholic beverages in the world. Made with yeast-fermented barley and hops, it is one of the oldest drinks loved by many.
As the leading online liquor store in the Philippines, we made sure we have different types of beers available for our beloved customers.
Get your hands on your favorite beer brands like Corona, Smirnoff, Heineken, Hoegaarden, Sapporo, and Smirnoff. We've got it all in store for you! 


Wine
Every wine bottle will offer different potentials for texture, taste, and scent. As an alcoholic drink made of fermented grapes, its aging process results in a rich and balanced flavor of sweet, sour, salty, and bitter.

Take delight in our finest selections of red wine such as Cabernet Sauvignon, Merlot, Tempranillo, Malbec, Grenache, Reserva, Shiraz, and many more. We also offer delicate white wines such as Chardonnay, Moscato, Pinot Noir, Sparkling, and Sauvignon Blanc.
And of course, we have sparkling wines to match any occasion too! Pick from our curated selection of top-rated types — Champagne, Chardonnay, Moscato, and Rose.
Need your wine fix? Look no further because Clink has different varieties of wine available.

Other Spirits
At Clink, we don't just stop at beer and wine. We offer all kinds of spirits as well! From Brandy, Cognac, Gin, Tequila, Whisky, Vodka, Rum, Gin, to even your favorite Soju — we've got you!

Extras
Didn't we say we have everything you'll need to create the best experiences? We offer aperitifs, mixers, olive oil, and syrups to complete your every drinking session too.

Why Choose Clink?
What makes us stand out to become the leading online liquor store in the Philippines? Read on to find out why!  

Fast and Reliable Delivery
We can't wait for you to receive your order too! This is why we have on-demand delivery (get your order within 90 minutes of order confirmation) to Makati, Pasay, and Taguig, and offer same-day and next-day delivery to the rest of Metro Manila. 

Customer Service At Its Finest
As soon as we've received your payment, we'll send you a text message and email confirming the order. Then, we'll constantly keep in touch for the status of your order through text message. 
Rest assured that we'll get in touch when delivering your orders. At Clink, we prioritize you, our customers. After all, this is what makes us a well-loved online liquor store in the Philippines. 

BUY FROM THE LEADING ONLINE LIQUOR STORE IN THE PHILIPPINES – CLINK.

For more than a decade, we have continuously served and satisfied our clients. Each bottle we have in store is picked and delivered with superior quality in mind. This is what made us the leading online liquor store in the Philippines. 
From beers, wines, other spirits, and even extras — Clink is your go-to for all your liquor needs!